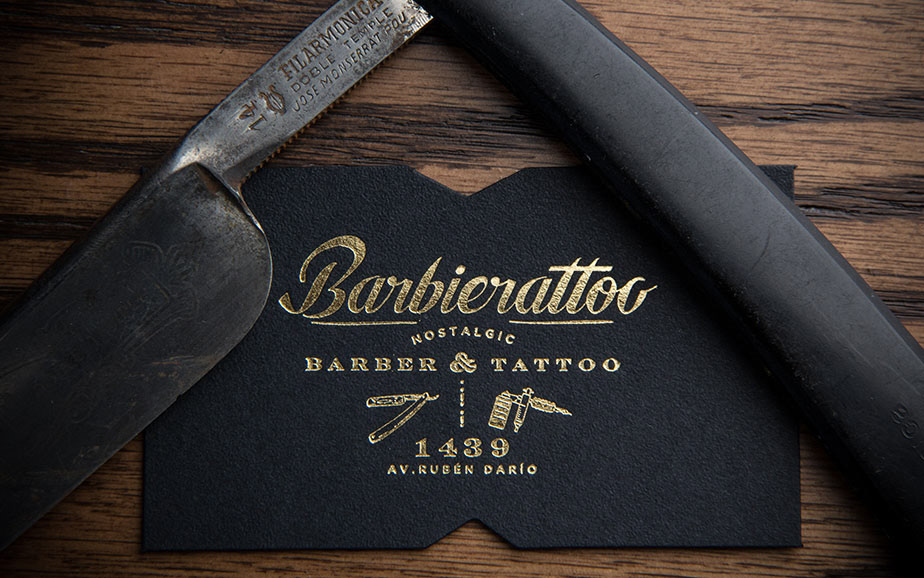 The legend about Don Luciano and Tony Barbierato , father and son , from a Venetian family business dedicated to the barbershop. Tony in his childhood he worked with his father shining shoes to customers and Luciano used his agility with the knife.
Tired of hostile life of his native city and learn with high hopes of a trip to the American continent where the first sail boat " Messico " in migrating to Mexico in 1933. Once arriving in the city , Luciano takes his profession as a barber and started working in the capital. Tony known for his passion for drawing travels to the United States of America and runs into the art of tattoo . becoming a professional tattoo artist . Years later Tony returned to Mexico to meet his father Luciano , realizing that together craft professions have opened a business of high hair and tattoos called " Barbierattoo " .

Barbieratto is a barbershop dedicated to caring for gentlemen, offering key services like haircut and tattoos. The guiding concept of the project was back on the style of the high class barber forties in Mexico . We made history Barbierattoo family to give a background to the new customers and thus generate confidence in the service . The logo shows a simplified services , complemented by original typeface specially made for our client. The cut mold stationery show in the abstract form of a razor . Creating an aesthetic, fine and simple environment for the graphic identity .
Cuenta la leyenda acerca de Don Luciano y Tony Barbierato, padre e hijo, provenientes de una familia de Venecia dedicada al negocio de la barbería. Tony en su niñez laboraba con su padre lustrando el calzado a los clientes y Luciano hacía uso de su agilidad con la navaja. 
Cansados de la vida hostil de su ciudad natal y con grandes esperanzas se enteran de un viaje al continente Americano en el cual zarparía por primera vez el barco "Messico" en el que emigran a México en 1933. Una vez llegando a la ciudad, Luciano retoma su profesión como barbero y comienza a trabajar en la capital. Tony conocido por su pasión por el dibujo viaja a Estados Unidos de América y se topa con el arte del tattoo convirtiéndose en un tatuador profesional. Años más tarde Tony regresa a México a encontrarse con su padre Luciano, al darse cuenta que tienen profesiones artesanales juntos abren un negocio del alta peluquería y tatuajes llamado "Barbierattoo". 
Barbieratto es una barbería dedicada al cuidado para hombres, ofreciendo como principales servicios el corte de cabello y tatuajes. El concepto rector del proyecto fue retomar el estilo de las barberías de la clase alta de los años cuarenta en México. Realizamos la historia de la familia Barbierattoo para dar un antecedente a los nuevos clientes y de esta manera generar confianza en el servicio. El logotipo muestra de una manera simplificada los servicios, complementando con una tipografía original especialmente hecha para nuestro cliente. Los suajes de la papelería muestran de una manera abstracta la forma de una navaja de afeitar. Creando un ambiente estético, fino y simple para esta identidad gráfica .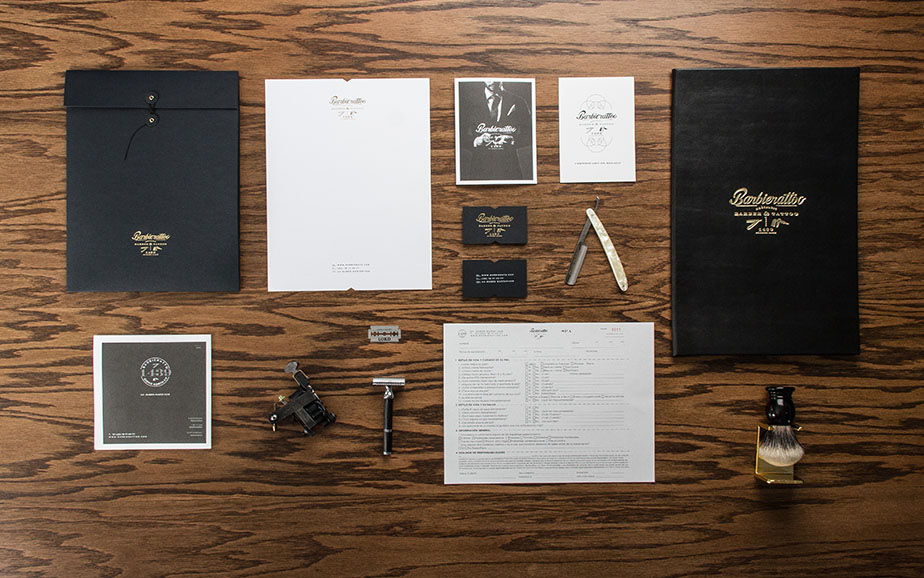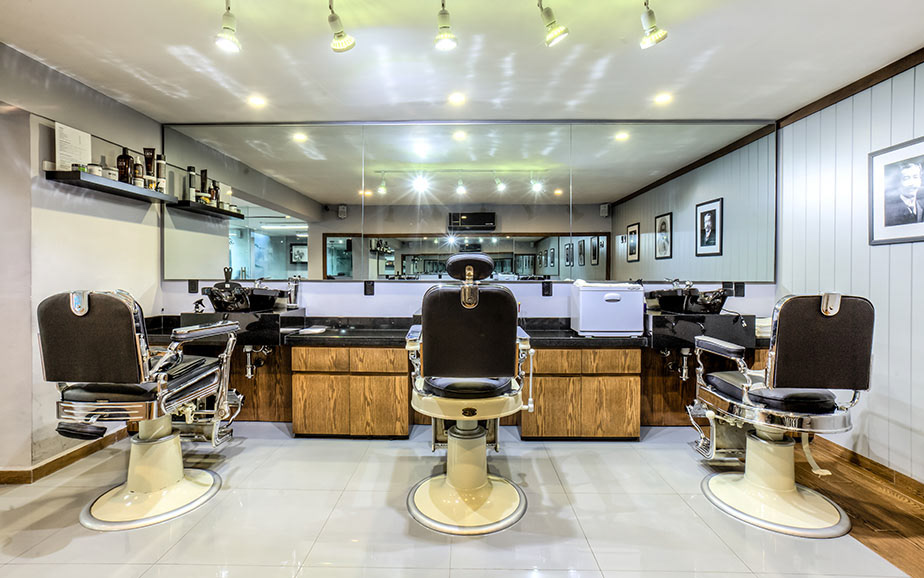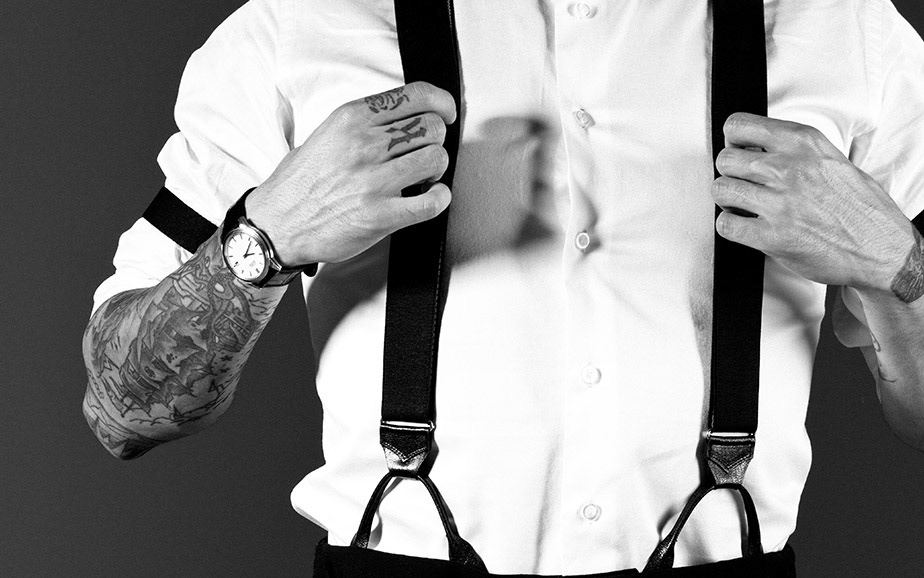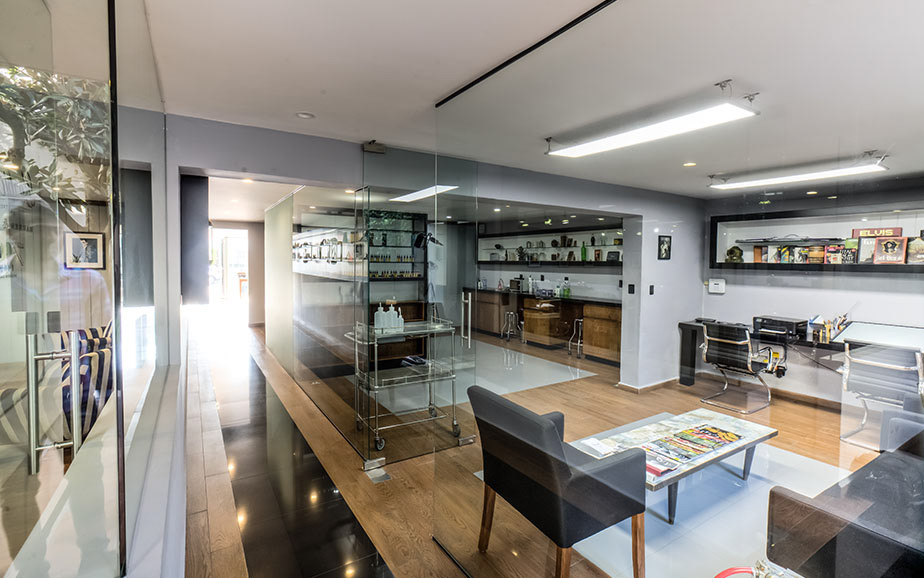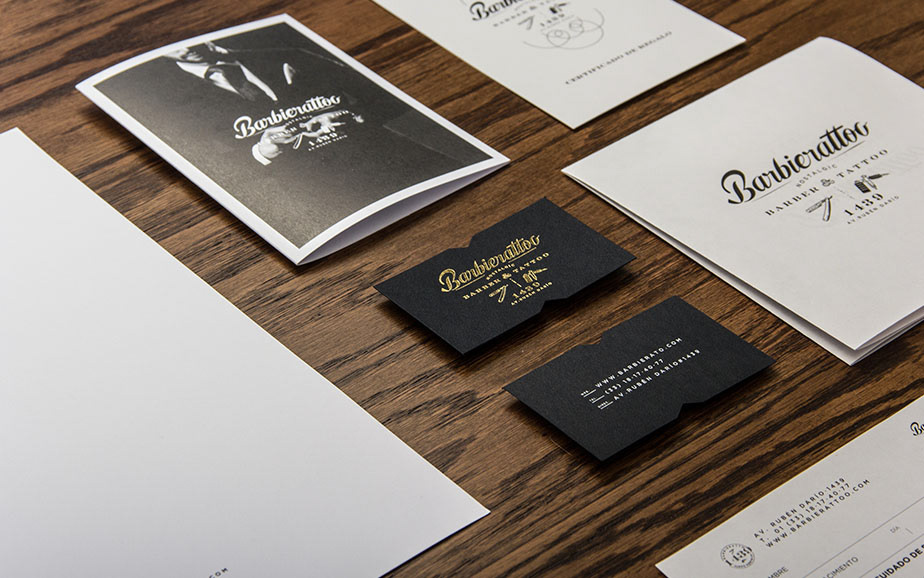 Concept & Art direction: Memela, Nick Cabrera
Style, Post production
:
Memela
Architecture: Estudio ALA
Photography by David Sayeg